Vision and Values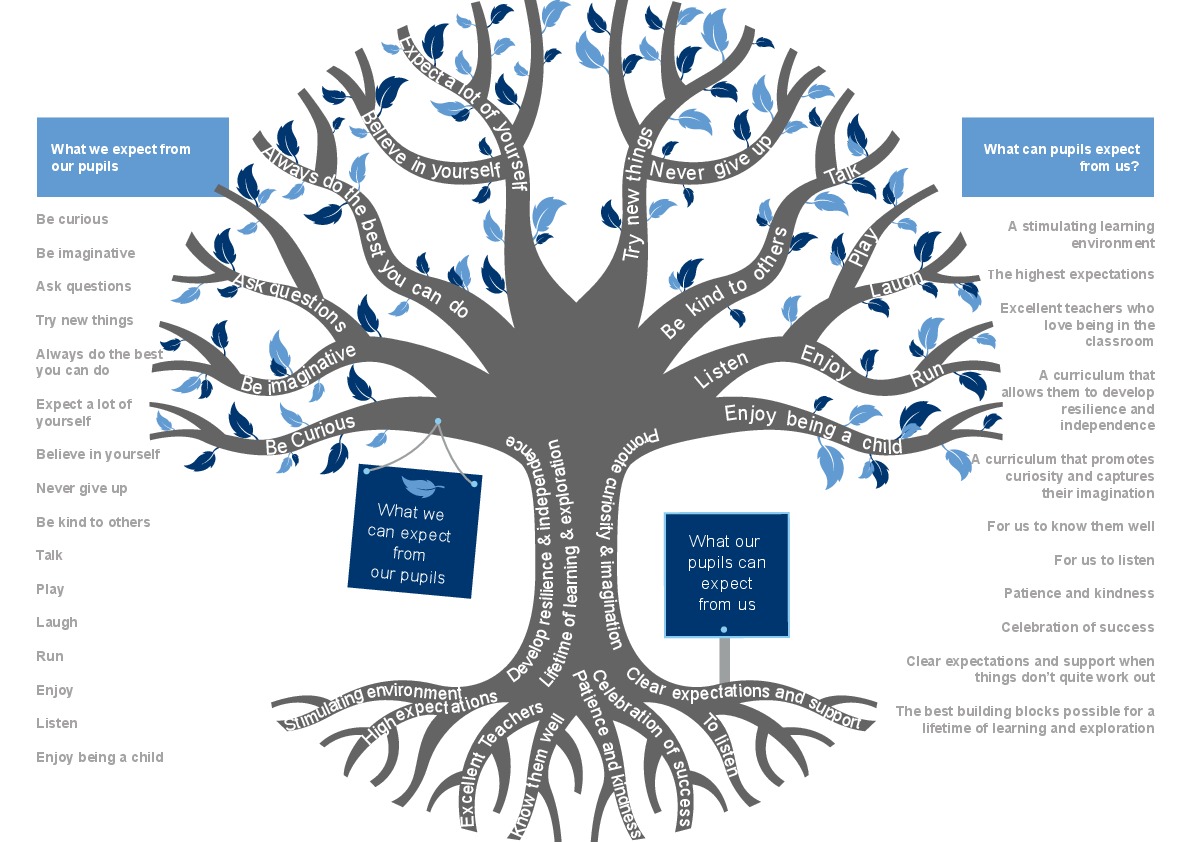 Our aim is "to provide a world class education locally, enabling every pupil to flourish."
We believe that high quality schools are characterised by the combination of high expectations and a wide range of high quality, educational activities and experiences through which children can learn. We actively encourage curiosity, creativity and questioning and our Primary schools are all committed to providing an abundance of opportunities for children to learn beyond the classroom. Our schools are vibrant, inclusive communities where each child is well known and supported to be a happy, confident learner.
We have high expectations of everyone in our community; our teachers will be ambitious for themselves and their pupils. Through our teaching school we ensure that staff have access to high quality professional development and learning networks that ensure that they are at the cutting edge of educational thinking.
Building upon the successes we have already had in our other primary schools, Wymondham College Prep School will use a wide range of proven strategies to ensure that our pupils learn effectively. This includes:
a phonics programme to develop reading skills
a specific reading programme to encourage a love of reading
Maths Mastery to develop numeracy
Talk for Writing to develop literacy skills and encourage our children to express their own ideas
Forest Schools programme which will focus on developing personal, social and emotional life skills through learner led, nature-based learning
In EYFS all areas of learning will be covered with an emphasis on structured, imaginative indoor and outdoor play
Older pupils will be taught all areas of learning in line with regulatory requirements enhanced with discrete and structured learning opportunities including STEM, Physical Education, Languages, Technology, Arts and Humanities often delivered by subject specialists
High expectations underpin our work. School should be an enjoyable place for children to learn and our expectations are summed up by the motto 'Work Hard, Be Kind.' We promote a strong sense of community and 'family' in our schools along with personal responsibility for learning and behaviours. Everything we do is designed to help our children grow into confident, well rounded adults who will make a strong contribution to society.